Signicat is a Digital Identity Service Provider (DISP) and is one of the leading providers of electronic identity and signature solutions in Europe/globally. Our security solutions are used at all financial levels from government and big banks to small business—and everywhere in between.
We continue to be leaders in innovative security solutions, reducing risk while providing a smart and intuitive user experience. Signicat has earned the trust of institutions and businesses by providing user authentication, electronic signing, identity proofing and document preservation.
We are a fast-growing company that has track record of success as one of the most complete providers of electronic identification services for the Nordic and European markets. While enjoying continued growth we have kept the best of our 'startup' ethos, encouraging creativity, initiative and independence to get things done. We value the well-being of each employee and all work together to create a supportive and inspiring work environment.
Signicat has more than 250 employees at offices in Trondheim (headquarters), Oslo, Bergen, Copenhagen, Helsinki, Stockholm, Rotterdam, Munich, London, Lisbon and Bucharest. Our focus is security and professionalism and we are constantly working to improve our product and ourselves. If you want to be part of our highly talented, professional and creative team then we want to hear from you!
You will be a an addition to our infrastructure team driving to put more and more services into the cloud, your time and expertise will help us to meet our goals. The team currently consists of 4 members and will increase in size over the next few years, you can get a highly influential role in building our infrastructure from the ground and up, and on how things are implemented. Efficiency, security, scalability and good teamwork are important aspects in the team.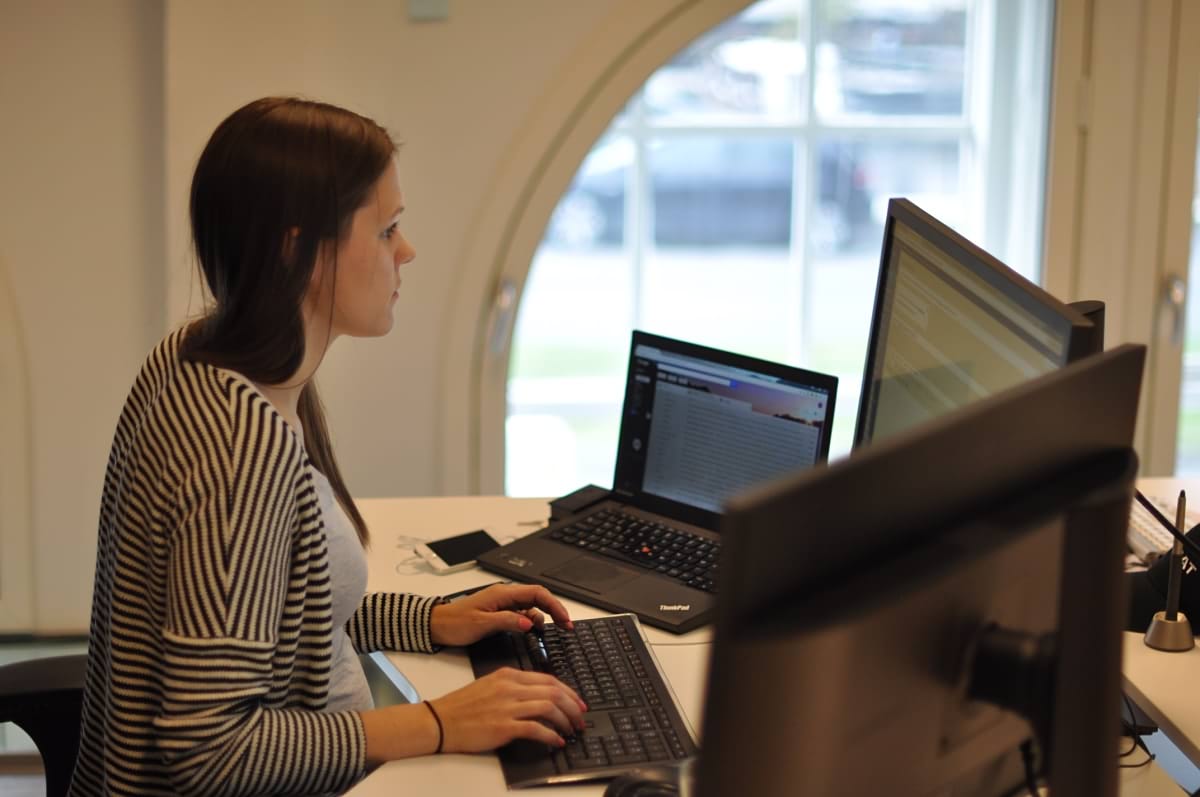 Cloud Operations Engineer
Key responsibilities:
Ensure uptime of our hybrid multi-tenant infrastructure.
Resolve outages based on defined processes and knowledge.
Provide shift-based on-call support.
Actively develop our infrastructure using IaC (Infrastructure as Code) and automation tools like Puppet. 
Candidate requirements:
Bachelor's degree in Computer science or related technical field involving coding.
3+ years of demonstrable experience with Linux.
Networking skills
Development skills in at least one of the following languages: Shell scripting / Terraform HCL / Ruby / Python.
3+ years of demonstrable experience maintaining SaaS (Software as a Service) applications in one of the major public platforms (Amazon Web Services, Azure, Google Cloud, IBM softlayer) or Openstack-based cloud providers.
Ability to participate and drive technical diagnostics, troubleshooting, and root cause analysis.
Good proficiency in the English language is a must (Norwegian or other Scandinavian language is a plus).
Comfortable "working virtually" with teammates and customers around the world. 
Be a result-oriented individual and self-motivated.
Nice to have:
Familiarity with any of the following tools: Kubernetes / Docker / Terraform / Puppet / Consul.
Database experience (preferably MySQL).
Experience from pipeline based deployment (gitlab, Jenkins)
Any certifications associated with the requirements listed above are a plus (e.g. AWS Certified DevOps Engineer Professional)
Perks

Nice office location in central Trondheim. We've got a very relaxed working environment. No dress code, no business cards unless you really want one.
This is an opportunity to become a part of a passionate team within an international company which is growing fast across Europe. The organization is flat and informal, and the job comes with lots of freedom and an equal amount of responsibility and accountability. There will be travel and other international opportunities for the right person, if you'd like that.
You may choose your equipment, you'll have the opportunity to affect your own office environment, and you'll be working with other nice people in order to build great stuff to power the international expansion of Signicat.
Family-friendly and flexible
Insurance and pension plan
Employee social activities (music, sports, board games)
For international moves to Norway, immigration assistance and relocation services provided
Or, know someone who would be a perfect fit? Let them know!